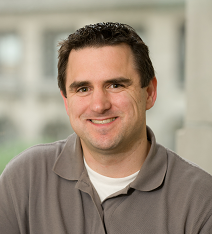 Clark Webinar Consulting was founded by Dave Clark to help businesses, nonprofits, and other organizations conduct and deliver worry-free, professional webinars.

For over 10 years, CWC has provided expert webinar production, consulting, and support services to hundreds of businesses and organizations seeking webinar help. Some weren't quite sure how to get started with webinars, others needed direction and instruction on the art and science of webinar presenting, and many simply wanted an expert webinar producer to produce and run their webinars for them. Spanning the entire spectrum of industries and enterprises, CWC has successfully supported small and large for-profit companies, nonprofit organizations, membership groups, entrepreneurs—even celebrities.

Unlike other large marketing and consulting companies, webinars are all we do. With just one specialization, our efforts are focused entirely on producing and supporting successful webinars. And since your success is our success, we never delegate your important event to low-level staff or third parties. All services are provided exclusively by CWC founder and webinar expert Dave Clark.

To learn more about how Clark Webinar Consulting can help your business, nonprofit, or organization, please call +1 (646) 820-1163, e-mail , or use our online contact form.