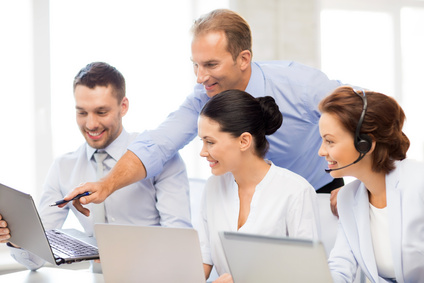 Whether your organization is new to webinars or you've been conducting webinars for years, your speakers may need some direction and instruction on the art and science of online presenting. Clark Webinar Consulting provides presenter training and coaching services to ensure your webinars are following best practices and your presenters are perceived as confident, professional, and skilled. After all, you can develop the perfect webinar content, but it won't be effective if your presenters can't deliver an engaging presentation.

In many ways, the preparation process for a webinar presentation is the same as that for an in-person presentation. A presenter needs to draft an outline, design their slides, and practice their delivery. All of these basic, yet essential, areas are covered in our formal group training services. But we also address the actual execution of a webinar presentation, with special attention given to the many webinar-specific considerations that all webinar presenters need to keep in mind when delivering a presentation online.

CWC also provides one-on-one coaching for individual presenters, either in conjunction with group training or independently. We review presentation materials and slides, facilitate practice sessions, and provide feedback to achieve results. Each presenter receives as much direction and support as needed.

All services are personally provided by CWC founder Dave Clark.

Looking for someone to produce your webinars for you? We do that too! Learn about our expert webinar production services.

To learn more about how Clark Webinar Consulting can help your business, nonprofit, or organization, please call +1 (646) 820-1163, e-mail , or use our online contact form.